Search Engine Optimization is a term most businesses are familiar with. Essentially, it is the means by which your business appears in search engines. We specialize in implementing the processes that will catapult you to the top of the results and drive traffic to your site and business.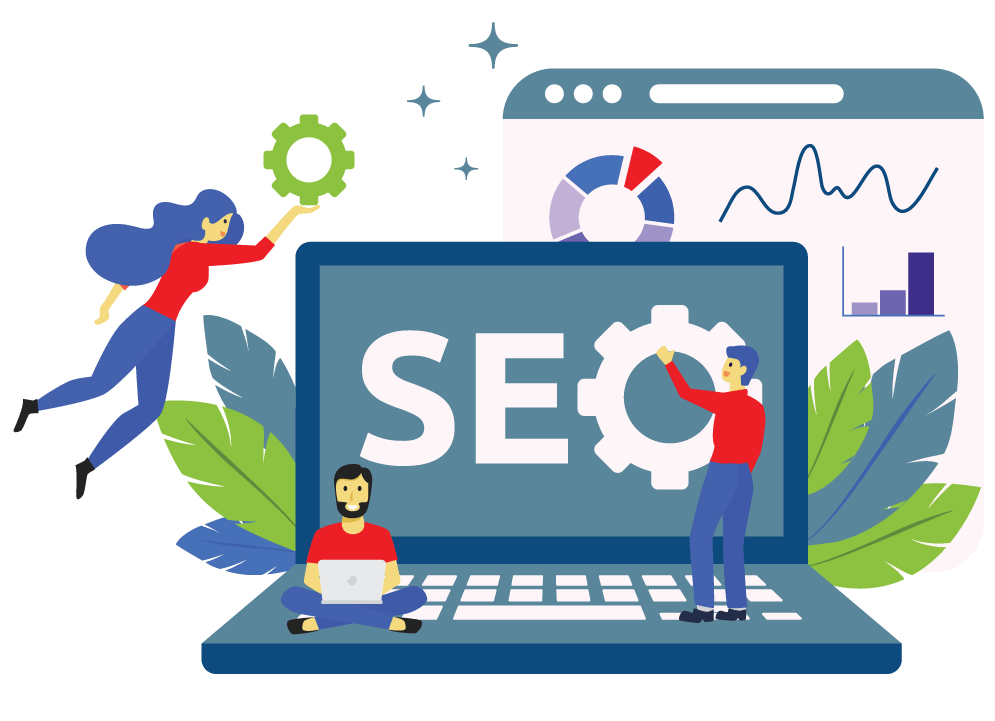 Maps SEO is especially important for driving local business. Maps can be the difference between a customer choosing you versus a competitor. It is our goal to help your business reach the Google local pack (the top 3 results Google chooses for your query) and be a step ahead of others in your field. We employ strategies to ensure that your business is easily discoverable and seen.
Local SEO is critical for bringing in nearby customers. Think of it as a race to be the first to give your business card to someone who needs your services. When a homeowner finds a kitchen sink leak, they will go to a phone or computer and search "plumber." As a result, the search engine will provide them with a list of local companies who can help. The homeowner contacts the one they deem most reliable and the connection is made. Local SEO helps increase your chances of being the chosen plumber. Whether you are based in New Orleans or across the country, Local SEO is an essential part of today's business marketing strategy.
Off-Page SEO
Off-Page SEO is, like the name suggests, everything that isn't on your website. From link building and social media to blogging and local SEO, search engines rely on these things just as much as the content that is on your website. Your ranking on a search engine depends on the relevance and trustworthiness of your website. We can measure this by tracking the sites linked to your website. The more reputable websites that link to you, the more trust you build. 
Building backlinks is our main strategy. Search engines use these links to gauge the quality of the content in the link. Sites with high value, quality backlinks will have better search engine ranking. 
We separate links into three categories: 
Organic - Organic links are editorially given without any action on the page owner's part. Ex: A fashion blogger adds a link to a blog post that mentions their favorite shop.
Manual - Manual links are done through deliberate link building practices. Ex: An influencer shares your content or customers link your website from theirs. 
Self-Created - Self-created links are created by adding backlinks in online directories, optimized anchor text, forums, etc. However you obtain these links, only those that offer the greatest quality will contribute to your off-site payoff. 
On-Page SEO
On-Page SEO encompasses everything on your own website. You are completely in control of this side of SEO. Our team employs strategic tools to ensure that your website is easily found on search engines and viewable on phones, tablets, laptops, desktops, etc. Search engines like Google scan the Internet for relevant, high-quality information and links to answer a user's query. A search engine should be able to easily understand your website and its content so it can identify that your site answers questions about your company and the products and/or services you offer. On-site SEO helps your website be more search engine and human friendly. Page content is the core of on-site SEO. Your website's content tells your readers and search engines about your business and how you offer a solution to a problem or a need. Your website should showcase your level of expertise, authority in your field and overall trustworthiness.