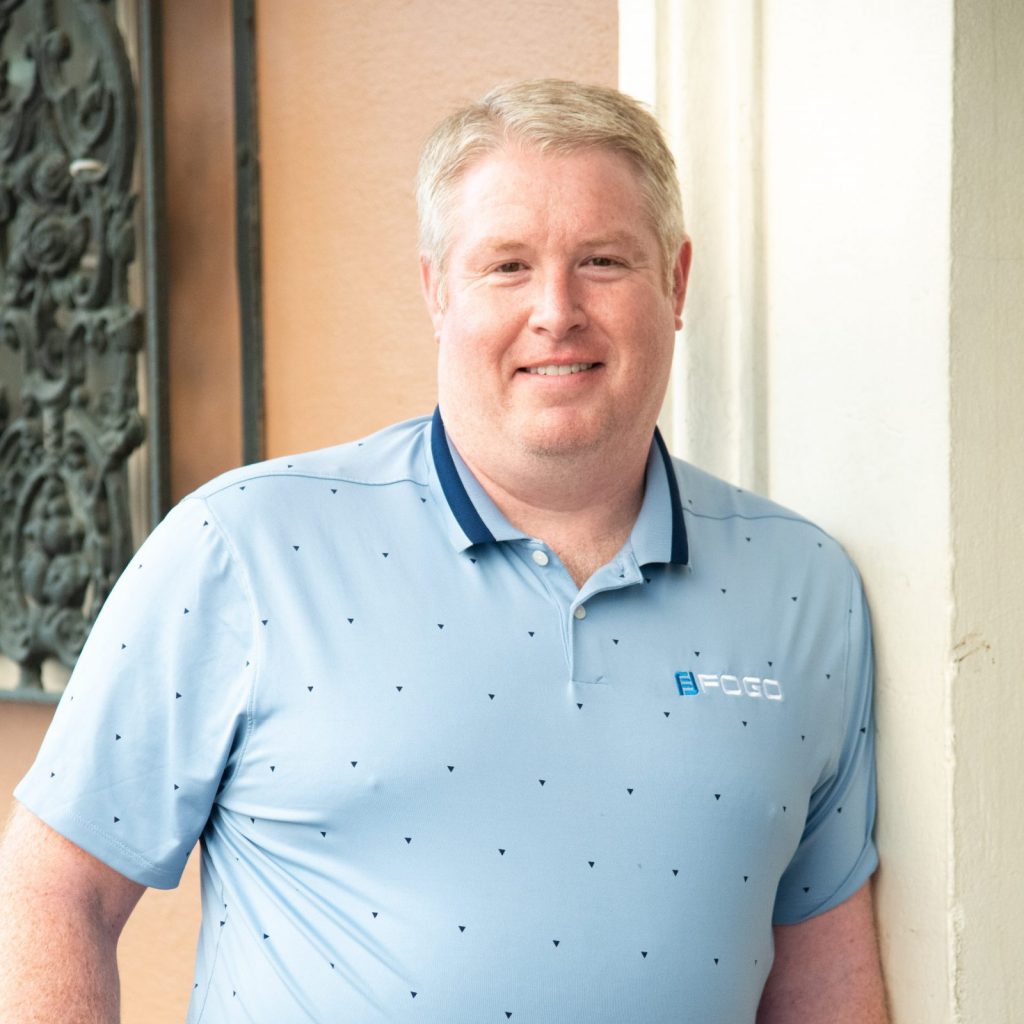 John Lewis
Chief Information Officer
John Lewis, a native of Douglas County, has studied and applied the complexities of network computing for well over twenty years. Unsatisfied by his pursuit of a degree in Mechanical Engineering at Georgia Tech, John transitioned to the College of Computing and found a challenge in the world of computers.
Working part-time while finishing his degree, John started with home PC construction, troubleshooting and repair. His experiences qualified him to become the Information Systems Admin at a long running successful business, solely responsible for the implementation and maintenance of a 50 user network.
Good work is noticed and word traveled quickly throughout the small business community in Douglas County. John started assisting and maintaining other small businesses on the side. As demand for high quality IT increased the need for TransAmerican became apparent to John and it was time to set out on his own to start the business.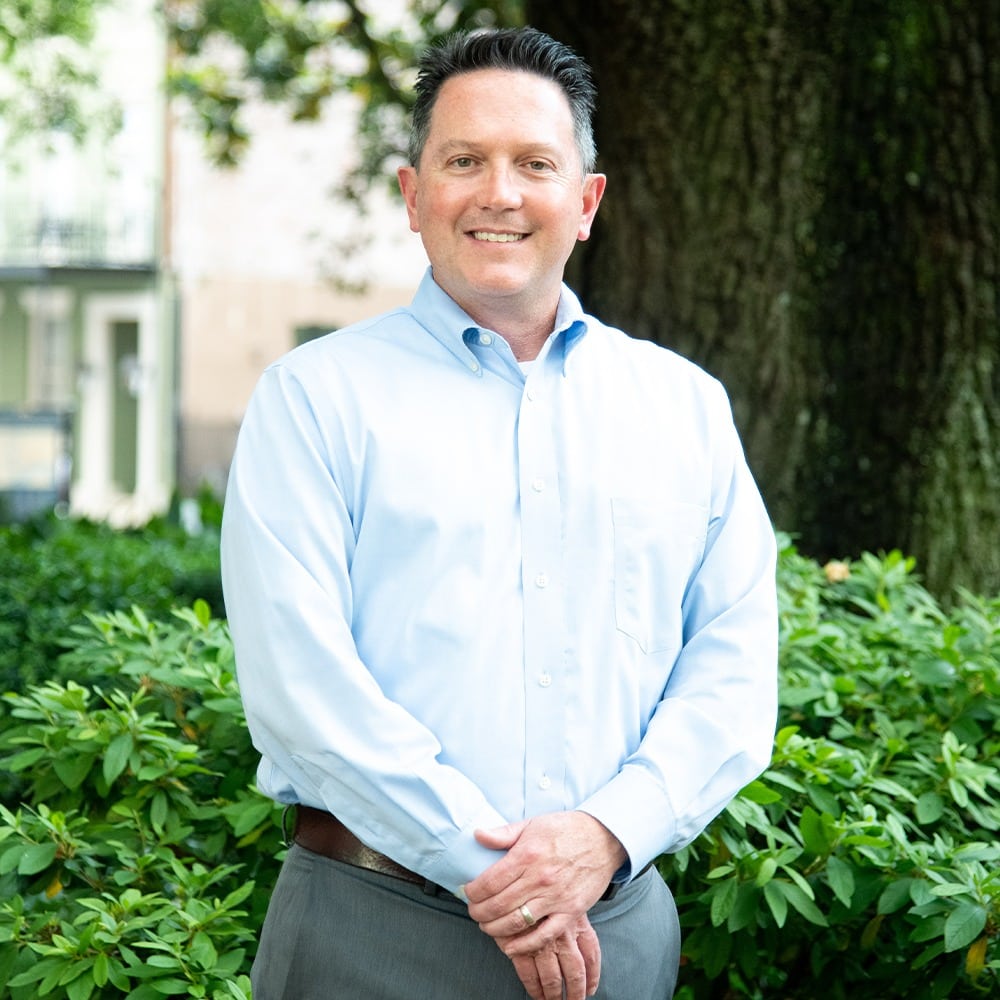 Jamie Ziglar
Chief Revenue Officer
Mr. Ziglar joined FOGO Data Centers in 2020 as Chief Revenue Officer (CRO) and is responsible for national sales, marketing, advertising, and business development for the organization. He is also responsible for identifying new markets for expansion. His experience and leadership have been focused on developing and delivering technology-driven business services and solutions, providing an outstanding customer experience, and driving profitable revenue growth.
Prior to joining FOGO, Mr. Ziglar founded 2nd Line Marketing in 2013, where he built a successful digital marketing agency. He has more than 20 years of experience in business operations management and firmly believes that goals are only dreams without a proper plan. Mr. Ziglar continues to stay involved in his community through the local Chamber's and the charities that he supports.  Jamie is an Alumni of the Goldman Sachs 10,000 Small Businesses Program, Cohort 20 in New Orleans, Louisiana. He is also a graduate of Troy University with a degree in Business Management.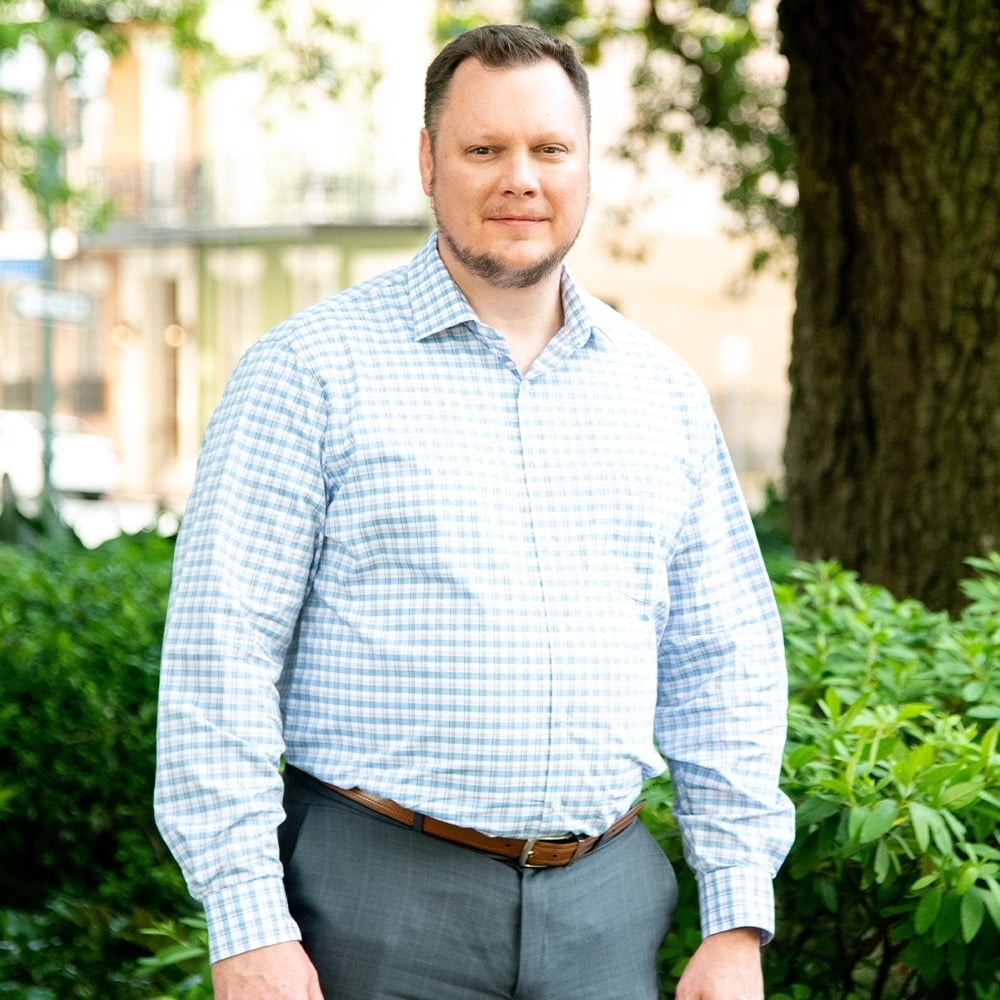 D. Shaun Hogg
Chief Technology Officer
Mr. Hogg is responsible for the overall technology vision and technology operations for FOGO Data Centers. He leads the company's efforts to help clients seamlessly transition to a hosted environment as he addresses compliance, governance, and operational risk issues the clients may face. Mr. Hogg and his team are dedicated to providing FOGO clients the most reliable and innovative solutions so the clients can concentrate on what they do best and not worry about IT infrastructure.
Mr. Hogg has over 15 years' experience in the IT industry and maintains extensive certifications and expertise in Security, Networking, Virtualization and related hardware, software and technologies. Mr. Hogg proudly served as an Interior Communications Electrician with the U.S. Navy, managing all communications and IT systems for the USS Hue City CG66. Shaun is a graduate of the University of West Florida (B.S., Information Engineering Technology).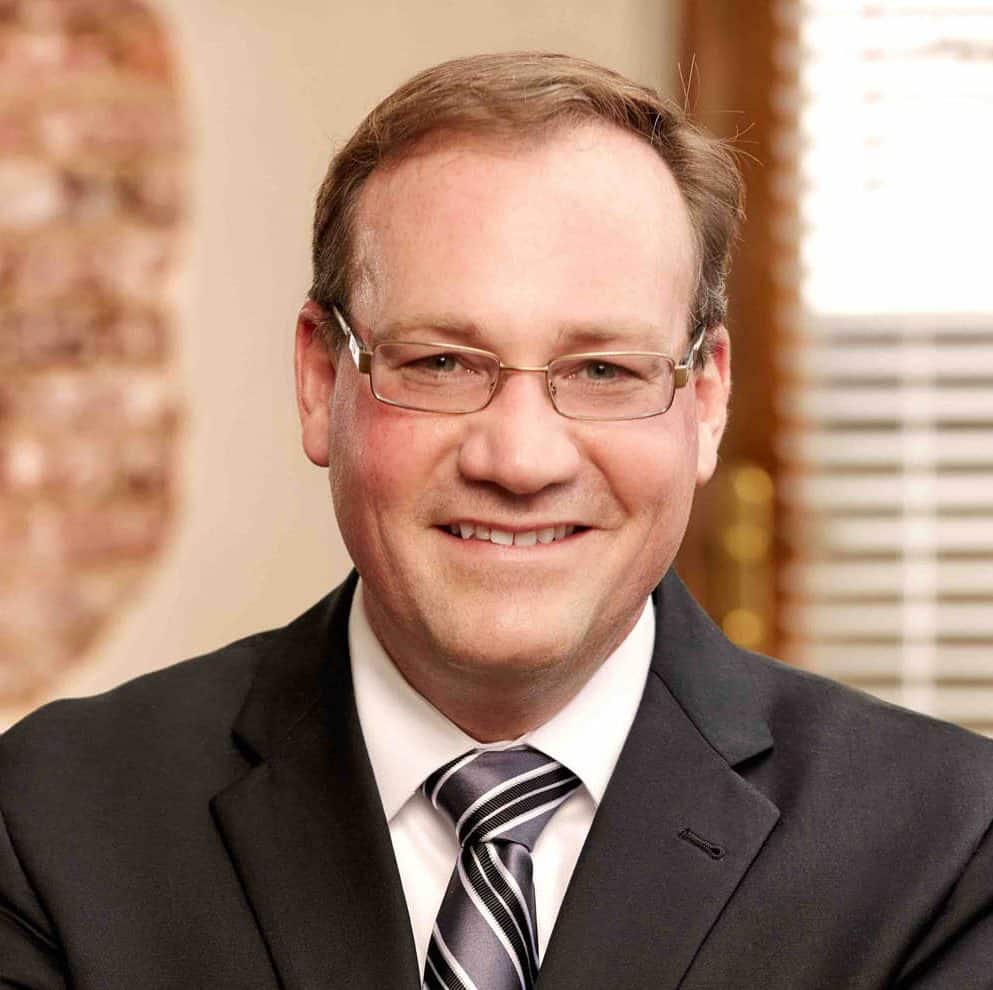 Richard M. Haney, Jr.
Chief Executive Offer
Mr. Haney founded FOGO Data Centers in 2010 and currently serves as CEO. Mr. Haney manages and directs facility operations and expansion, overseeing data center design, construction, and connectivity. A true entrepreneur, Mr. Haney has owned and operated a number of companies, including a mass litigation consulting company, a mechanical HVAC company, as well as a commercial construction and development company.
His expertise in mechanical, electrical, and construction systems has allowed him to build economical world-class facilities that since inception have never been compromised or down. His experience is paramount in geographical expansion to optimize physical growth opportunities. Rick is a graduate of the Georgia Institute of Technology (B.B.A. in Management and Finance).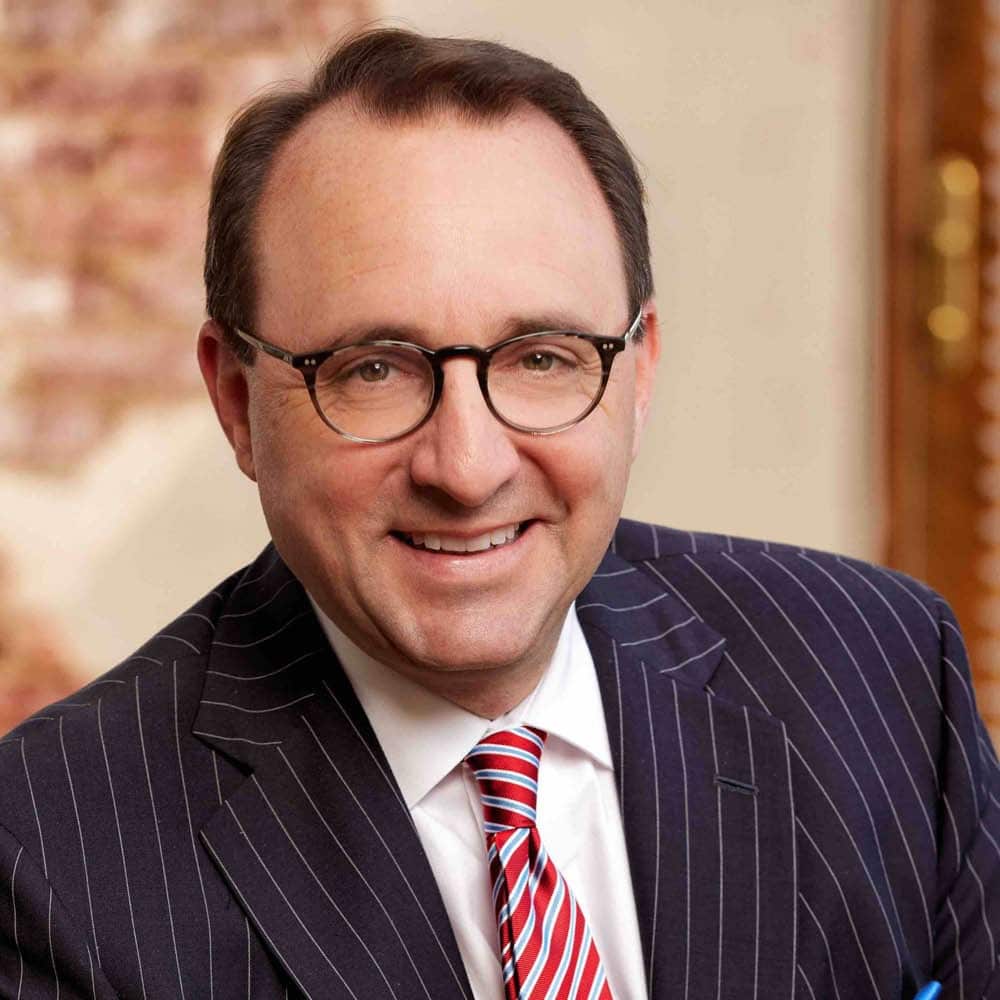 William G. Esslinger, Jr.
Corporate Counsel and Board Member
Mr. Esslinger joined Fogo Data Centers in 2014 as CEO, bringing to the company a wealth of experience in guiding and directing companies through growth stage development. Mr. Esslinger has over twenty-five years of experience in the legal and technology industries. He is founder and principal of Esslinger Tech Law, a consulting firm specializing in start-up and technology companies. Mr. Esslinger previously served as Vice President, General Counsel, Secretary & Chief Privacy Officer of Greenway Medical Technologies, Inc. (NYSE: GWAY) for 14 years. Mr. Esslinger led the legal team managing all aspects of contracts and a patent portfolio of dozens of patents and pending patents. He advised the company's board of directors and management through the development, licensing, distribution and marketing of a leading electronic health records platform; the expansion of the company to over 500 employees located in all 50 states; the implementation of HIPAA regulatory compliance; six rounds of private financing and an initial public offering on the New York Stock Exchange, raising in excess of $150 million in the aggregate, as well as the successful $644 million acquisition by Vista Equity Partners in November 2013. In addition, Mr. Esslinger served as co-founder and initial President and CEO of GreenCourt Legal Technologies, securing for the company an exclusive contract to develop an electronic filing system for the court systems of the State of Georgia. Bill is a graduate of the University of West Georgia (B.B.A. in Finance) and of the Georgia State University College of Law (J.D.).