Your online reputation is something Google can't take away from you.
But, online reputation management is something completely within your control. So, online reviews, testimonials, and overall positive feedback about your business are key! In fact, they are what give you authentic credibility and encourage viewers to reach out. Not only is it consumers that look to your ratings but also potential employees and investors as well. Ensuring prompt and thoughtful replies to complaints, constructive feedback, and positive reviews is the bread and butter. It shows that you sincerely care for the opinions and ideas of your clients a well as show you what is working and what needs redirection. So, even if your site is struggling with being seen due to algorithm updates, your online reputation still shines through and speaks volumes to your customers.
However, don't be discouraged if you have one or two negative reviews. In truth, once you're on track with your online reputation management, you begin to build trust. So, as more positive reviews come your credibility speaks for itself. The more encouraging feedback you receive, the more clicks you gain. Thus, your rankings benefit by slowly but surely moving up over time.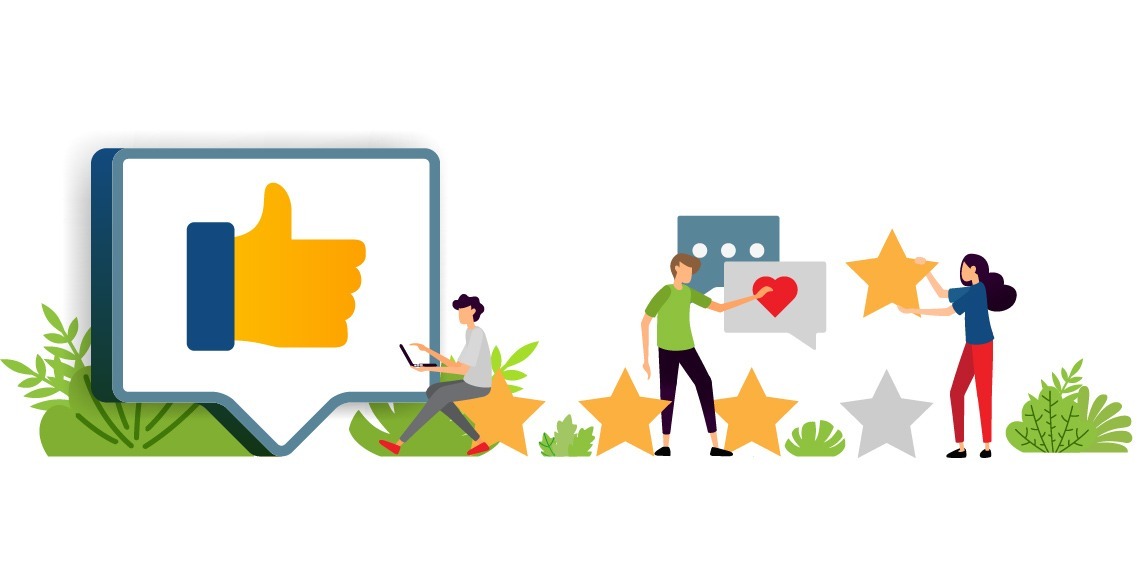 Having Online Reviews on a Variety of Sites Helps Your Ranking Within Those Sites
To illustrate, consider how often there are search results within search results. For instance, Yelp is a search result within a Google search. This then leads you to a Yelp category page which then displays sites based on the amount and quality of reviews a business has. This is a perfect example that exemplifies just how great of a Search Engine Optimization tactic reviews can be.
Above all, online reviews help with word of mouth & constitute great referral power. Surely, if people hear about your site offline, they are bound going to look you up online. Don't let a poorly maintained online reputation be the deal-breaker!
Can Consumer Reviews Really Increase My Business' SERP (search engine results page) Ranking?
Yes, with the right combination of strategically planned traditional SEO, content, keywords, mobile optimization, and positive reviews, your SERP rating is very likely to increase.
For instance, when you provide consumers with new and reliable content, you are actively increasing your SERP rating. Additionally, user-generated content, such as reviews, is one of the easiest ways to help increase your ranking. Furthermore, responding to reviews, both positive and negative, in a professional and timely manner, builds trust with your consumers. Having a positive rapport gives the customer a renewed sense of comfort in your company, encouraging them to purchase from you in the future.